SHATTA GLASS
Your Mobile Glass Replacement Service
Call for a free quote today: 0421 480 866 or 0499 914 149
Shatta Glass is a mobile glass replacement service that can assist with all your glass supply and glass repair needs.
We offer prompt reliable and friendly service in areas throughout Newcastle and the Hunter region. Including all insurance work, leave the worry to us for the best results for you. We can supply and cut to size on site to save you time and money in a variety of needs, including shower screens, splashbacks, table tops, mirror & glass wardrobes, mirrors, windows and doors.
We can also supply and install mirror glass wardrobes and mirrors for your home and shop. No job is too small.
Let us assist you with smashed glass repairs or glass replacement. We can replace glass in timber, steel or aluminium window frames, as well as doors and small shop fronts.
OUR SERVICES INCLUDE
We are a mobile service in Newcastle, Hunter Valley, Maitland, Nelson Bay and all surrounding areas.
Call 0421 480 866 or 0499 914 1 49 today. Measure and Quotes are FREE.
All glass replacement for timber windows, steel windows, aluminium windows and doors.
Windows
Doors
Mirrors all shapes and sizes
Tabletops
Splashbacks
Shower screens
Safety glass
Toughened glass
Laminated glass
Patterned glass
Leadlight and leadlight restoration
Double glazed units, windows & doors
Bevelled glass
Cut to size
And much more …

PLEASE CALL FOR FREE QUOTE 0421 480 866 or 0499 914 149

Shatta Glass works to all glazing standards in Australia. Our work is carried out in a clean and tidy manner by qualified and insured tradesmen.
GALLEY PHOTOS OF GLASS
FOR ALL YOUR GLASS AND GLAZING NEEDS
We provide prompt, reliable and friendly service to all areas in the Newcastle and surrounding areas. We pride ourselves on quality workmanship, valuable experience and helpful advice. We service domestic customer. We get the job done quickly, efficiently and with a minimum of fuss. Shatta Glass are experts in all aspects of glass installs and replacements. Our glaziers can assist you in selecting the right glass for all your needs.
Energy Efficient Glass is a must in power costs in our environment around and in our home.
Ask for a quote today to break down the costs of your energy bills.
The team at Shatta Glass includes highly qualified and experienced glaziers who are experts in their craft. We are committed to paying close attention to detail and providing a beautiful, quality finish on every glass installation project. Protect you and your family's wellbeing in the home by installing or replacing ordinary glass today.
When you talk to the people at Shatta Glass, you will be dealing with the owner of the business.
We urge all our customers to support the local businesses in Newcastle and surrounding areas.
Call us today on 0421 480 866 and 0499 914 149. Email: robert@shattaglass.com.au
Like us on Facebook
OUR STORY
GLAZING REPLACEMENT AND INSTALL
Local services around Newcastle and Lake Macquarie, Nelson Bay, Maitland, Swansea and beyond…
Robert has been in the glazing industry for over 35 years. He completed his Apprenticeship in Newcastle. To get more experience after this, he stationed himself in Townsville, Melbourne and Sydney. Working with Express Glass with more experiences in Commercial and Industrial for several years before coming home to Newcastle and bring all his experiences to business here.
He is now concentrating on Domestic glass and small Commercial work with windows and door including wooden hack outs and replacing shower screens with repairs to screen doors and windows on site when needed.
Robert works weekends in glass as out of hours are a great benefit for those unexpected glass jobs, no one breaks glass intentionally it is a mishap in every home.
When you call him by phone he will walk you through the information he will need, to give you a rough quote and then go to the site to quote and replace, repair in one trip rather than waiting for his return to finish the work as he has a vehicle that is functional to work from on any site. Remember all quotes are free.
Robert enjoys working with different glass colours and textures and thickness for that feature window which is very exciting work with the end results looking exceptional for all to see. There are many endless possibilities for feature glass inside the home from kitchens, bathrooms and living areas.
All insurances are covered by his company.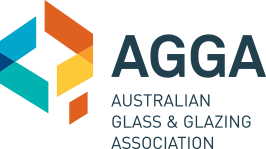 Shatta Glass works to The Australian Glass and Glazing Association
CONTACT US
Call today on 0421 480 866 or 0499 914 149
Our email address: robert@shattaglass.com.au
Or use the form below